At Weiss ENT, our goal is to provide efficient and courteous service.
Our staff strives to make our practice your neighborhood Ear, Nose and Throat specialists. We treat our patients the way we all want to be treated: as neighbors and friends. Discover why Weiss ENT is the ENT Marietta GA calls first!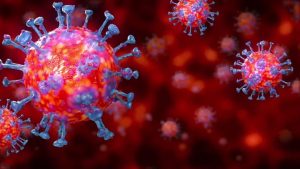 COVID-19 - WHAT WE ARE DOING AND WHAT YOU NEED TO KNOW
Due to the Covid-19 (Coronavirus) situation, at this time we are attempting to reschedule all non-urgent visits. Anyone with a fever, cough, and shortness of breath should either remain isolated at home or be seen in an Emergency Department, depending on the severity of their symptoms. We are now able to offer telemedicine visits to those needing advice without an office visit. Please call the office to schedule a HIPAA-compliant visit. We understand that this is not an optimal way in which to deliver healthcare, but we also feel that it is a good compromise that will hopefully keep patients healthy while we all deal with the current crisis. We will still see patients with urgent issues when we feel that a direct examination or intervention is necessary in order to adequately assess and treat their condition.
Thanks and be well.
Blog, News & Announcements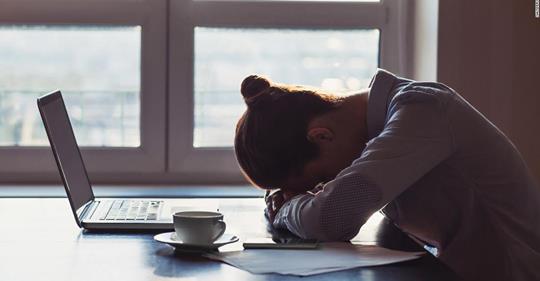 Hey, sleepyheads. What you believe about sleep may be nothing but a pipe dream.Many of us have notions about sleep that have little basis in fact and may even be harmful to our health, according to researchers at NYU Langone Health's School of Medicine, who conducted...
read more
Weiss ENT is proud to feature its Specialty Centers. These Centers allow us to provide the full range of Otolaryngology care for our patients.
Allergy & Sinus Center
The Allergy & Sinus Center features the evaluation of chronic nasal obstruction, facial pressure and sinus infections featuring the medical and surgical treatment of chronic sinusitis including, when appropriate, in-office balloon sinuplasty.
Snoring & Sleep Apnea Center
Does your partner snore preventing you from sleeping well? Do you possibly suffer from obstructive apnea causing you to be lethargic in the morning and fatigued during the day? Weiss ENT is excited to announce the North Atlanta Snoring and Sleep Apnea Center featuring Home Sleep Tests and minimally invasive in-office procedures to treat snoring and obstructive sleep apnea.
Audiology & Hearing Aid Center
The Audiology and Hearing Aid Center is directed by audiologist Dr. Jiovanne Hughart. Locally and nationally renowned, Dr. Hughart is available to perform diagnostic hearing evaluation as well as counsel people on the latest in hearing aid technology.
Dr. Lawrence Weiss, ENT
The ENT Doctor Marietta GA Calls First
Dr. Lawrence Weiss specializes in caring for children as well as adults. He has extensive experience in pediatric otolaryngology having trained under several prominent pediatric otolaryngologists.
Today was my last day at Weiss ENT and it was exactly 1 month after my surgery. I started having sinus pain and pressure following a cold in October 2018. It grew into daily headaches that would reach their climax by noon every day. Allergy season was miserable. I didn't even realize how much it had changed my attitude. I was using breathe right strips, antibiotics for sinus infections, getting facials, etc. I went to two other ENTs and my doctor. All of whom would just give me antibiotics and tell me to schedule a CT scan. Dr. Weiss was the only one who was very up front about what to expect with surgery. He explained everything going on with my sinuses and told me what kind of surgery I would need and what it could expect in recovery. I got surgery last month. I woke up breathing better in the surgery room already! The first three days of recovery were just as he said. I had no paid and didn't need to take more than Tylenol and Advil. If I had an issue, the office would call me back. Dr. Weiss even called after hours to address my concerns. After my first post-op appointment that week I was breathing better and back at work after only a week off. I just completed my third post op appointment this morning and he said my nose is totally healed! My quality of life has drastically improved. I've had no headaches since my surgery and I've stayed healthy during cold season. If you're looking for a great Surgeon and friendly, honest medical staff then go to Weiss ENT! A lot of the healing responsibility (sinus rinses, medicines and ointment) is on you but Dr. Weiss and his team are great at giving you everything you need to stay on top of it. I also am notorious at being slow to recover from the tiniest scratch, so the fact that I'm healed after only three post op appointments and one month means I had a great surgeon! Thank you everyone at Weiss ENT!

Layne Livingston


12/18/2019

He was extremely through and and did everything he could to help diagnose my problem. Would definitely See Him again if another problem came up.

Ann annb


8/07/2018

He's Amazing and his staff are Wonderful .. I'd give him a hundred stars ⭐️ after several MRI's and Neuroglist's it was Dr Weiss who got to the problem and solved it !! He's the very best !! Can't say enough about this great ENT .. I'm happy he's mine and my Grandkids and Family too !! For over 10 years !!

Antoinette Cirincione


8/20/2018

Dr. Weiss and his staff are great! The bedside manner is pretty quirky and funny and definitely not the "blah" boring doctor you sometimes get. His staff is also top notch! The office manager, Lauren, is always respectful and works with the utmost integrity and you can tell it permeates throughout the practice. You will always feel welcome here and never rushed or like you are some number they are trying to get through.

Matt Smith


8/07/2018