At Weiss ENT, our goal is to provide efficient and courteous service.
Our staff strives to make our practice your neighborhood Ear, Nose and Throat specialists. We treat our patients the way we all want to be treated: as neighbors and friends. Discover why Weiss ENT is the ENT Marietta GA calls first!
Blog, News & Announcements
Happy Tuesday Braves Fans!!! Welcome to the next edition of Weiss ENTuesday. What a weekend of exciting baseball as our Braves took the first two games of the National League Championship Series. And, to top that off, the #1 Dawgs convincingly won their game against...
read more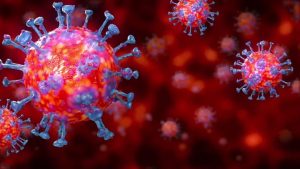 COVID-19 - WHAT WE ARE DOING AND WHAT YOU NEED TO KNOW
Weiss ENT is committed to your health and safety as the coronavirus (COVID-19) continues to spread.  We are monitoring the CDC and WHO websites and taking all necessary precautions.
The current situation is very fluid and changing hour to hour.  Patients are encouraged to check the following resources for up to date information on COVID-19, including how to best keep yourself safe and what you should do if you suspect that either you or a family member may have fallen ill with this virus.
Georgia Department of Public Health
Please contact your primary care provider or local urgent care service if you have any of the following symptoms.
Had a fever, dry cough, symptoms of lower respiratory illness (e.g., cough or shortness of breath), or other cold/flu like symptoms
Been exposed to someone that has been diagnosed with coronavirus or someone that has had contact with anyone under quarantine for the virus
Recently traveled outside of the United States in the past 2 months or been exposed to anyone returning from outside of the United States
In-Office & Telehealth Services
The health and safety of our patients, their families, our staff and physicians are extremely important to us.  For those not ready to come into the office, you can request our telehealth services in lieu of on-site appointments during the COVID-19 pandemic.
Patients seen in-office are asked to do the following to ensure their safety and our staff:
All patients need to wear masks to their appointment (home-made is acceptable)

If you are fully vaccinated, we do not require you to wear a mask at this time.
We will continue to update our website with any changes to these policies. We appreciate your patience during this time.
Weiss ENT is proud to feature its Specialty Centers. These Centers allow us to provide the full range of Otolaryngology care for our patients.
Allergy & Sinus Center
The Allergy & Sinus Center features the evaluation of chronic nasal obstruction, facial pressure and sinus infections featuring the medical and surgical treatment of chronic sinusitis including, when appropriate, in-office balloon sinuplasty.
Snoring & Sleep Apnea Center
Does your partner snore preventing you from sleeping well? Do you possibly suffer from obstructive apnea causing you to be lethargic in the morning and fatigued during the day? Weiss ENT is excited to announce the North Atlanta Snoring and Sleep Apnea Center featuring Home Sleep Tests and minimally invasive in-office procedures to treat snoring and obstructive sleep apnea.
Audiology & Hearing Aid Center
The Audiology and Hearing Aid Center is directed by audiologist Dr. Jiovanne Hughart. Locally and nationally renowned, Dr. Hughart is available to perform diagnostic hearing evaluation as well as counsel people on the latest in hearing aid technology.
Dr. Lawrence Weiss, ENT
The ENT Doctor Marietta GA Calls First
Dr. Lawrence Weiss specializes in caring for children as well as adults. He has extensive experience in pediatric otolaryngology having trained under several prominent pediatric otolaryngologists.
I turned to Dr. Weiss when dentistry was not able to diagnose a lower jaw pain. Thru examination and a CT scan, it was also determined that the condition was not caused by my sinuses. He made recommendations for the next step - neurology. His process of diagnosis was thorough, to the point, but done with sympathy to my pain. I highly recommend this ENT for your own issues. The East Cobb office is convenient and there is no parking fee. A big plus and advantage over going to pill hill. I will return if/when it is needed. His advice is greatly appreciated.

Chuck Rann


June 3, 2020

I HIGHLY recommend Dr. Weiss for ENT needs. I had a several procedures done by him which were very successful. He is very skilled at what he does and up front with what you need. He presented me with several options for treatment and laid everything out for me. Office staff is very friendly and professional.

Santiago Betancur


December 13, 2016

He was extremely through and and did everything he could to help diagnose my problem. Would definitely See Him again if another problem came up.

Ann annb


August 7, 2018

I had the pleasure of working with Dr. Weiss this past fall for Sinus Surgery. I had consulted with a couple of other ENT specialists, but after meeting Dr. Weiss and doing a LOT of research I decided to stick with him and couldn't be more happy with my decision. He gave me extremely thorough consult and seriously went out of his way to make me feel at ease during my surgery recovery process. To give some background, I was someone who was born with a Deviated Septum and severe allergies. I lived off Antibiotics several times per year due to frequent sinus infections and would be lucky to breathe out of 1 nostril at night. I kept holding off on surgery due to fear and costs, but I decided enough was enough. Dr. Weiss told me everything I needed to know, gave me extremely fair costs and ensured me of the surgery's success. It has now been 6 months and the quality of my life has increased tenfold. For anyone living with the conditions I lived with you can only fathom what this feels like. He is simply the best. If you're on the fence about sinus surgery, or just have severe sinus problems in general, you owe it to yourself to go see him. His staff is wonderful as well, despite being slammed, they do their absolute best to ensure clear lines of communication.

Jonathan Lee


February 18, 2019