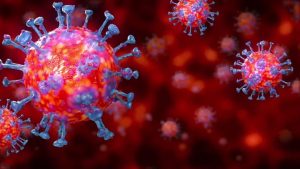 COVID-19 – WHAT WE ARE DOING AND WHAT YOU NEED TO KNOW
Due to the Covid-19 (Coronavirus) situation, at this time we are attempting to reschedule all non-urgent visits. Anyone with a fever, cough, and shortness of breath should either remain isolated at home or be seen in an Emergency Department, depending on the severity of their symptoms. We are now able to offer telemedicine visits to those needing advice without an office visit. Please call the office to schedule a HIPAA-compliant visit. We understand that this is not an optimal way in which to deliver healthcare, but we also feel that it is a good compromise that will hopefully keep patients healthy while we all deal with the current crisis. We will still see patients with urgent issues when we feel that a direct examination or intervention is necessary in order to adequately assess and treat their condition.
Thanks and be well.
Call us today!
Telephone
770-971-1533
No Time To Call? Text us!
Responses will typically be within 1 business day.
Fax
770-971-4846
En nuestra oficina se habla espanol, Si necesitas servicios de otorrinolaringologia llamenos para ayudarle en la manera mejor possible.
Address
4800 Olde Towne Parkway
Suite 360 (3rd Floor)
Marietta, GA 30068
Looking for directions? Visit our locations page.
Office Hours –
Attention: DUE to COVID-19: Office hours may vary
Monday:
8:30 a.m. — 5:15 p.m.
Tuesday:
7:30 a.m. — 3:45 p.m.
Wednesday:
7:30 a.m. — 3:45 p.m.
Alternate hours:
8:30 a.m. – 4:45 p.m.
(4th week of each month)
Thursday:
7:30 a.m. — 3:45 p.m.
Friday:
7:30am — 2:45 p.m.